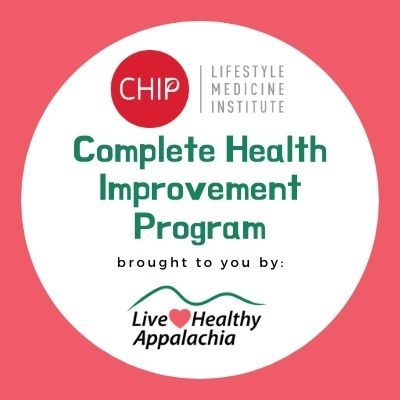 If being stuck inside your home has caused you to eat more and move your body less, we have the perfect solution. We're taking our most popular adult lifestyle class online!
Virtual CHIP will provide you with the motivation and accountability to get back on track. From the comfort of your own home, you'll learn how to eat more nourishing whole, plant-based foods, creative ways to move your body more, and helpful ways to manage your stress and become more emotionally resilient.
Please note: For security purposes, we will not publicize zoom meeting links and IDs. If you would like to join, please complete the registration form and we will send you a link to join prior to the meeting.

To celebrate LHA's 10-year Anni-fur-sary, we're adding a new element: DOGS! Join us for a socially-distanced "Pup"Kin Walk, which allows you and your furry friend to enjoy a healthy, active walk while maintaining a safe distance from others. All dog participants will receive free home-made dog treats and a festive bandanna!
We will have three separate entrances at the Athens Community Center, Eclipse, and Hocking College to ensure that social distancing is upheld.
Click below to register! Once you sign up, we will send you instructions on how to participate and share your experience online with others.
All dogs must be on a leash. No dog? No worries! Just come and walk.
We are going to have a paw-some time!
Esselstyn Foundation What? How? Wow! The Whole-Food, Plant-Based Solution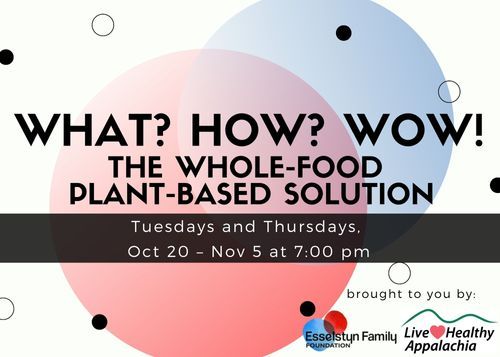 In this six-session online program, members of the Esselstyn family (Dr. Caldwell Esselstyn with the Cleveland Clinic and his family) will include the information and skills you need to start or continue eating whole, plant-based foods in a fun and engaging format.