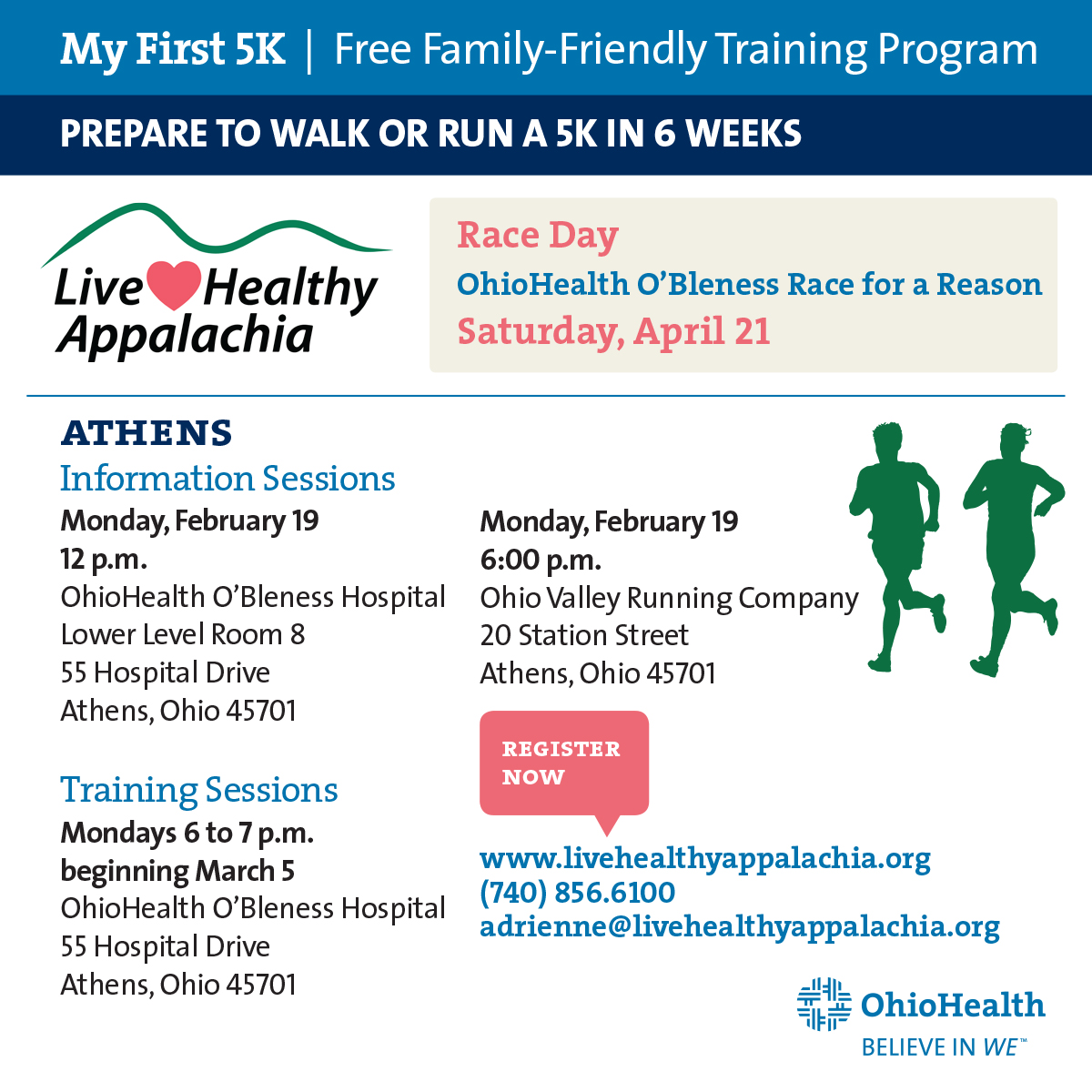 On-line registration is closed!
My First 5K is Live Healthy Appalachia's free annual 5K training program for beginners. We are proud to partner with OhioHealth O'Bleness Hospital for the third year in a row for this year's training program. Training will be held weekly for one hour and lead up to the Race for a Reason 5K on April 21, 2018!
Join us to prepare to walk or run a 5K in just 6 weeks. This training is geared especially toward first time walkers and runners, but anyone looking for motivation and fun is welcome to participate! Training focuses on injury prevention, stretching, and setting and reaching goals. Reduce stress, improve health, and increase your enjoyment of exercise while having fun and meeting new people.
My First 5K training will take place every Monday for six weeks beginning on Monday, March 5th at 6:00 pm. Runners/Walkers will meet at WillowView Café in O'Bleness Hospital. (We will break the week of Ohio University's spring break).
Race for a Reason will be held on April 21, 2018. We will provide more info during the training on how you can choose Live Healthy Appalachia as your reason!
Trainer Opportunities:
My First 5K is also looking for individuals interested in becoming a trainer for the program. If you would like the opportunity to help encourage and motivate others during their journey through this program, contact Adrienne Fratczak at adrienne@livehealthyappalachia.org or call 740-249-1797 for more information!