Dr. Darren Morton Presents: How to Lift Your Mood and Your Life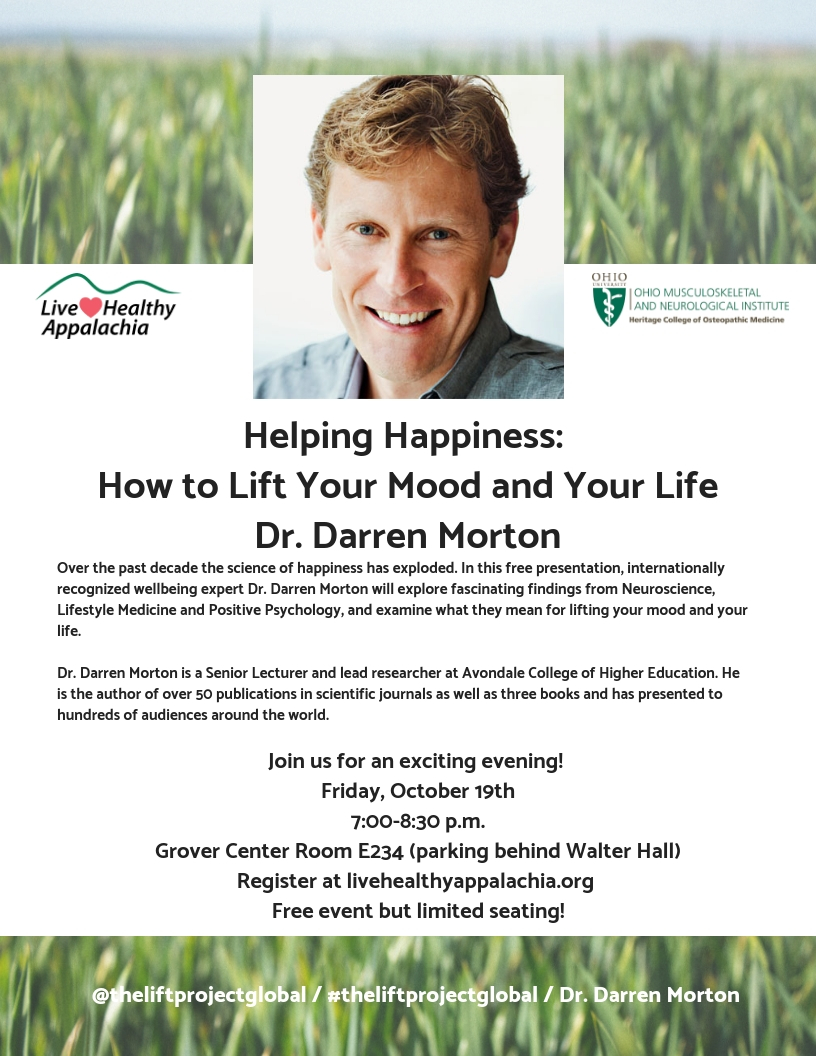 Over the past decade the science of happiness has exploded. In this free presentation, internationally recognized wellbeing expert Dr. Darren Morton will explore fascinating findings from Neuroscience, Lifestyle Medicine and Positive Psychology, and examine what they mean for lifting your mood and your life.
Dr. Darren Morton is a Senior Lecturer and lead researcher at Avondale College of Higher Education. He is the author of over 50 publications in scientific journals as well as three books and has presented to hundreds of audiences around the world.
Lecture is full and registration is now CLOSED.