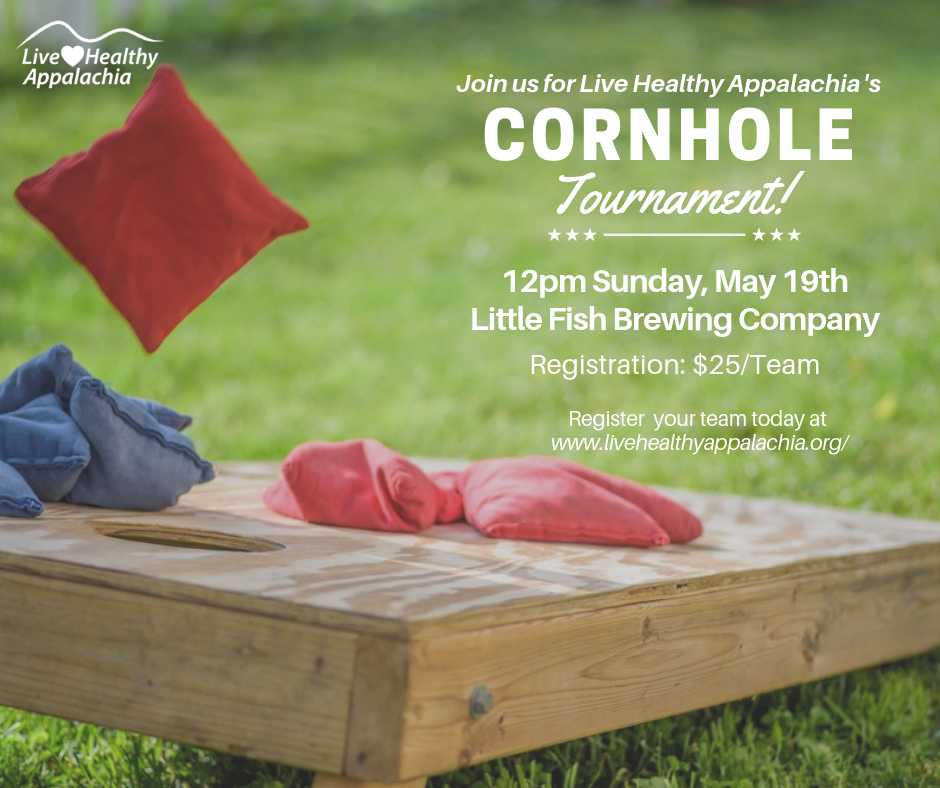 Join Live Healthy Appalachia for its inaugural cornhole fundraiser at Little Fish Brewing Company on Sunday, May 19th to support the Live Healthy Kids program! A day of friends, good causes, and the Midwest's favorite past time.
Registration is $25 per team (two people on a team). A bracket will track wins and losses each round and tournament champions will take home two regulation size cornhole board sets and bags! Photos of the boards will be posted here once finished. All games, for the most part, will follow the American Cornhole Association 's official rules.
All proceeds benefit the Live Healthy Kids program, including $1 donations from Little Fish for every beer sold between 12-4pm! So come out for a day of friends, food, drinks, cornhole, and of course, a good cause!
About Live Healthy Kids:
Live Healthy Kids is a 22-week nutrition education program taught in all Athens County 2nd grade classrooms. It aims to familiarize students with healthy whole foods, improve their ability and willingness to make healthy choices, and encourage daily physical activity!
REGISTRATION IS NOW CLOSED. See you on Sunday!