Appalachian Health Summit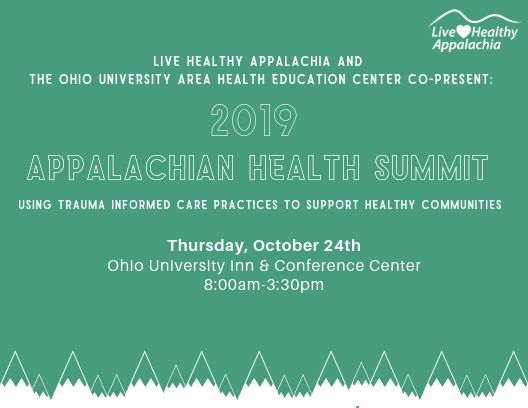 This year's Appalachian Health Summit will focus on how trauma-informed care (TIC) practices support healthy communities. Presentations will define trauma, address the demand for TIC in rural communities, share best practices, and explore linkages between trauma and long-term health outcomes in rural Appalachia. Participants will leave with tools and strategies for implementing TIC practices in professional and personal settings as a means of improving the long-term health and well-being of the communities they serve.
Earlybird Registration closes August 24th!
Earlybird Admission: $65
Earlybird Student/AmeriCorps Admission: $35 (Email info@livehealthyappalachia.org for discount code).
Interested in volunteering at the Appalachian Health Summit? Email mikaela@livehealthyappalachia.org for more information!