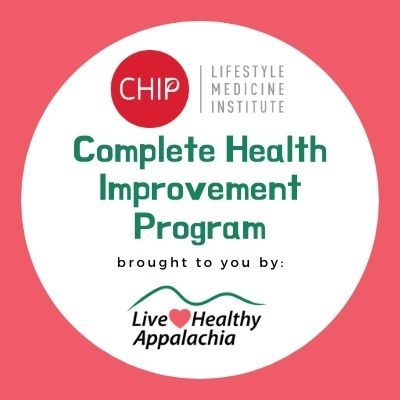 If being stuck inside your home has caused you to eat more and move your body less, we have the perfect solution. We're taking our most popular adult lifestyle class online!
Virtual CHIP will provide you with the motivation and accountability to get back on track. From the comfort of your own home, you'll learn how to eat more nourishing whole, plant-based foods, creative ways to move your body more, and helpful ways to manage your stress and become more emotionally resilient.
Please note: For security purposes, we will not publicize zoom meeting links and IDs. If you would like to join, please complete the registration form and we will send you a link to join prior to the meeting.