What? How? Wow! The Whole-Food, Plant-Based Solution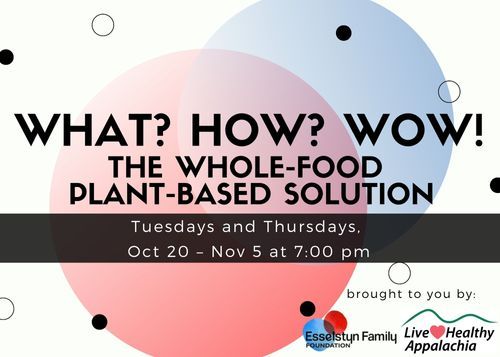 In this six-session online program, members of the Esselstyn family (Dr. Caldwell Esselstyn with the Cleveland Clinic and his family) will include the information and skills you need to start or continue eating whole, plant-based foods in a fun and engaging format.
Registration fee is $40/person.
Live sessions will use Zoom and pre-recorded videos will be shared via Boxcast. Details will be emailed to registrants.