Dinner Date with LHA and Chef Katie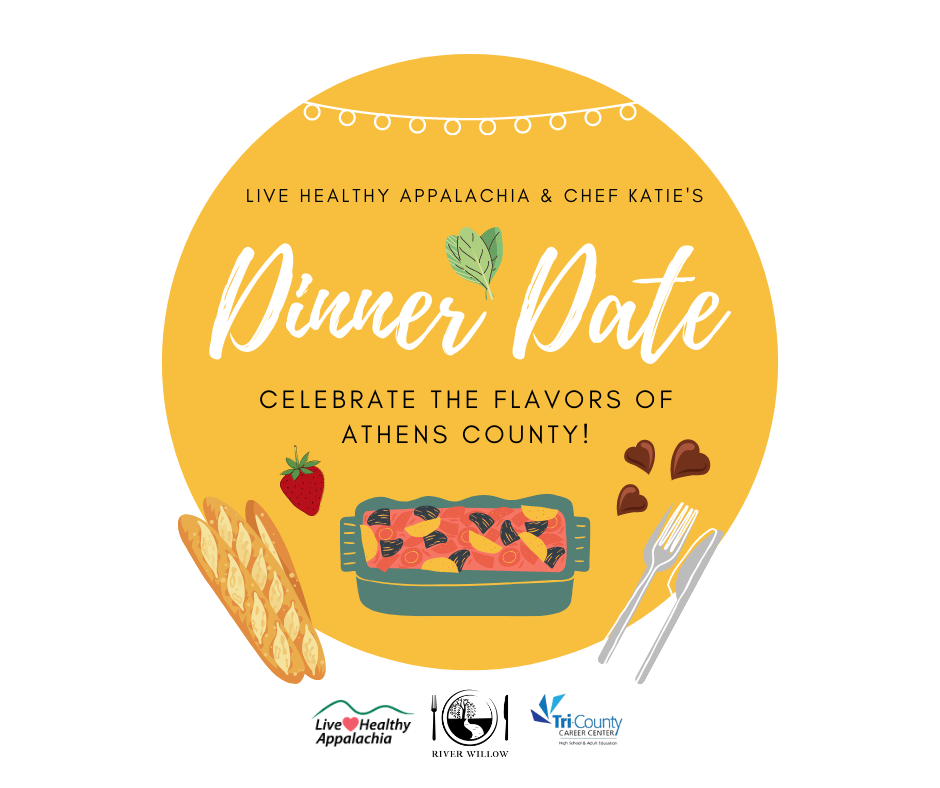 Celebrate the flavors of Athens County with our Dinner Date fundraiser! Live Healthy Appalachia and Chef Katie Mosher are partnering with some of Athens' premier local businesses to offer you an exceptional fine-dining experience. Every Dinner Date meal is delicious plant-based meal that you can have in the comfort of your own home!
Both 2-portion and 4-portion meals will be available for either pickup or delivery* on Thursday, May 20, 2021.
* Meals can be picked up at ACEnet (94 Columbus Rd) anytime 4:00-6:30 pm. Or, contactless delivery is available for an additional $10 to addresses within 10 miles of Athens City.
**This meal is plant-based/vegan except for the chocolate you will receive to make the dessert