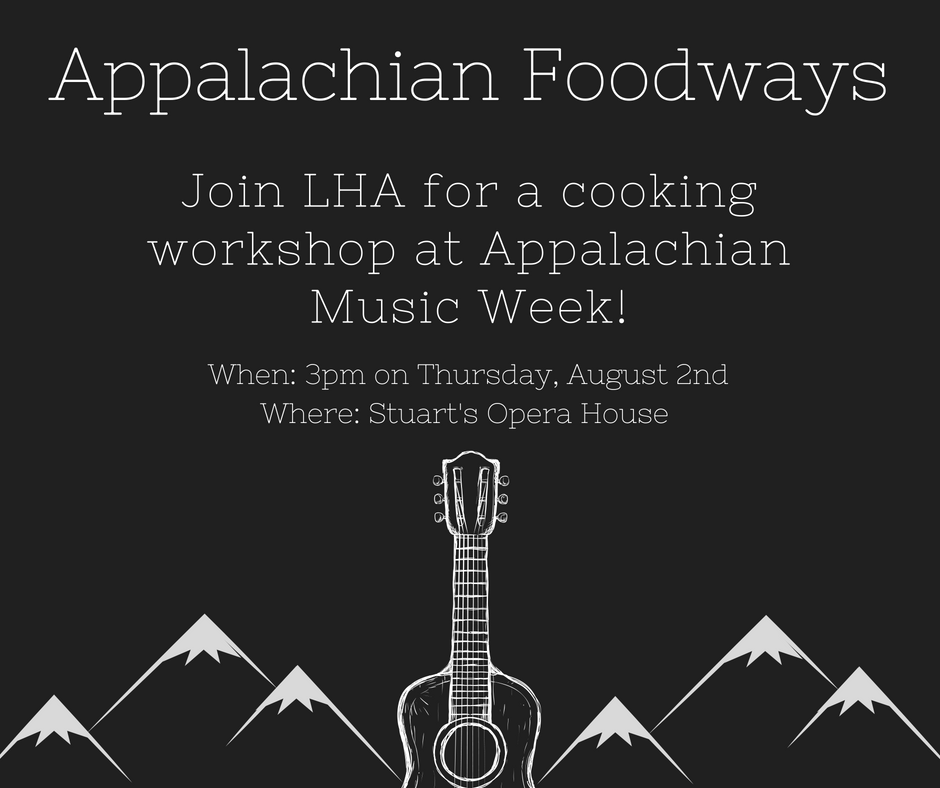 Last Thursday LHA lead Appalachian Foodways at the Nelsonville  Public Library for Appalachian Music Week hosted by Stuart's Opera House. During the cooking demonstration LHA shared three plant based ways to enjoy traditional Appalachian foods. This event was covered by the Athens Messenger's Heather Willard. 
"Food was much, much different back in the 1500s. Citrus, oils and other modern staples were unavailable to Appalachia's inhabitants in those days, making their meals quite different that what most people eat today.
That said, celebrating the traditional Appalachian diet from back then can be easy. On Thursday afternoon in the Nelsonville Public Library, three representatives from Live Healthy Appalachia did just that. The event was part of Appalachian Music Week hosted by Stuart's Opera House, with organizers giving a unique view of the history of this region — as well as a tasty interlude.

"Today we're doing healthy spins on traditional Appalachian recipes," said Mollie Fitzgerald, executive director of Live Healthy Appalachia.
LHA is an organization that promotes well-being through healthy eating with a plant-based diet and supplemented with active living."
To read the rest of the article, please visit:
 https://www.athensmessenger.com/news/appalachian-food-offers-glance-at-the-past/article_1d64d89d-758b-5dab-b1d3-1c193b59aa01.html