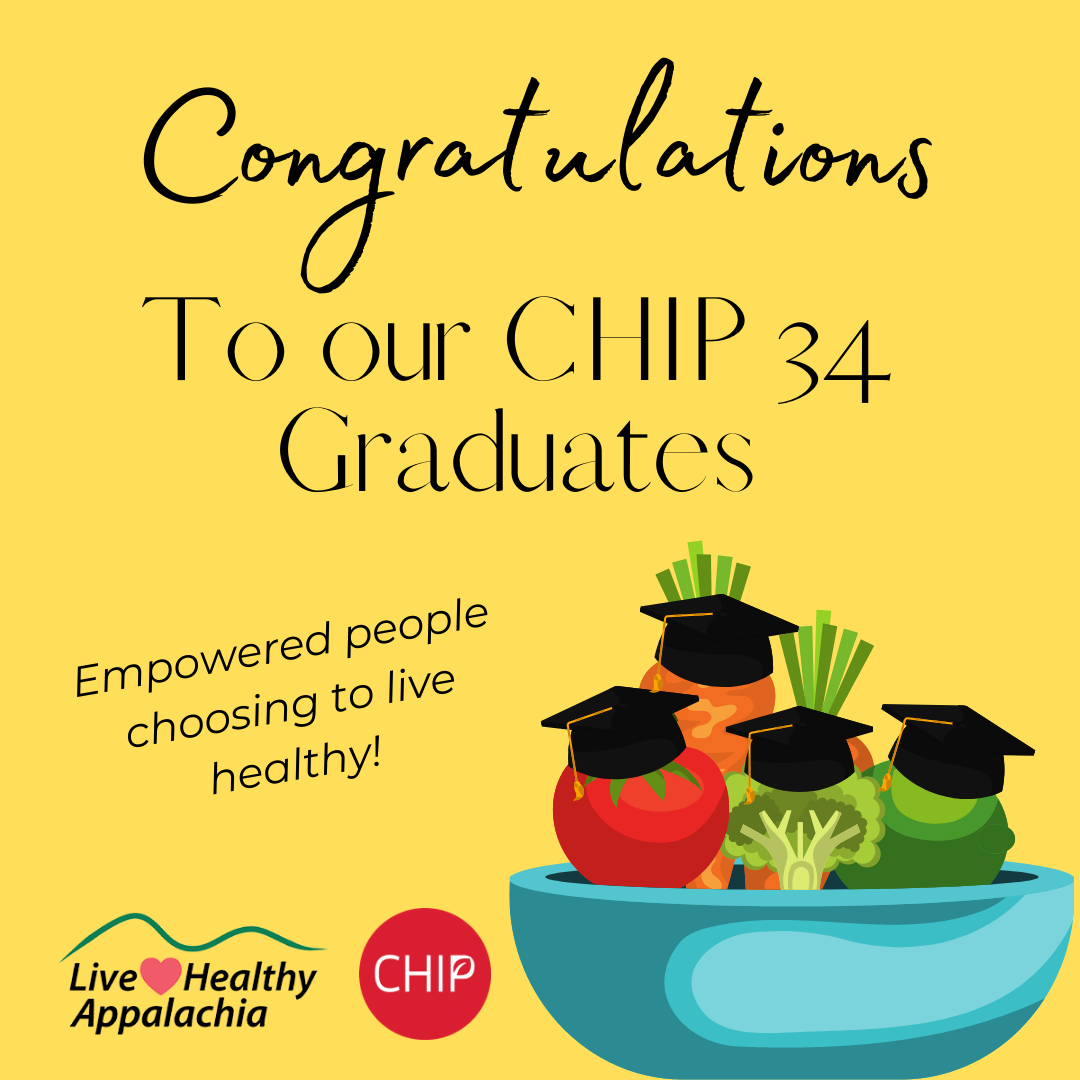 CHIP is the Complete Health Improvement Program for adults and our 34th cohort graduates from the two and a half month program TODAY! They have worked hard and learned concrete steps to improving their health through a plant-based diet and active living. We are proud of their accomplishments and their dedication to the program, especially in a virtual format with no face-to-face, in-person contact.
At a time like this, your physical health is more important than ever. 100% of our participants have reported improvements in their health since starting CHIP. And 100% said they will continue to make CHIP principles a permanent part of their lifestyle after the class sessions have ended.
Stay safe and choose to live healthy!