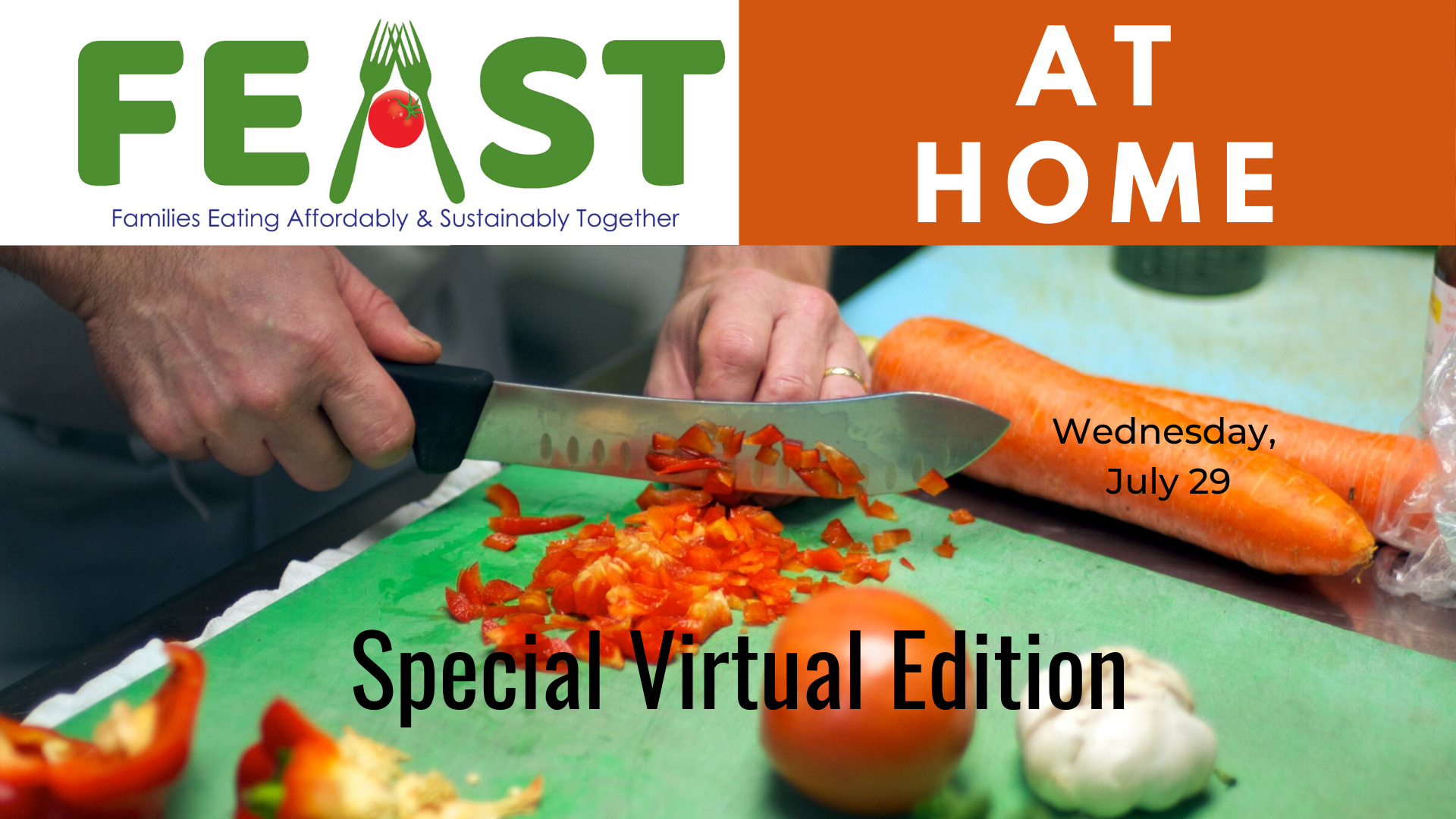 Slice, chop, dice, and sizzle healthy vegetables for your family dinner from the comfort of your home. Live Healthy Appalachia and Community Food Initiatives have partnered with the Athens County Public Libraries to bring you a special edition of FEAST (Families Eating Affordably and Sustainably Together). We want everyone to be safe at home while eating a whole food, plant-based diet, which is how we cooked up the idea for a Virtual FEAST At Home. 
Once you register online for free, we will provide you with a box of pre-measured ingredients, which will be available for pick up at the Nelsonville Public Library. Step-by-step recipe instructions and information about the ingredients will be sent to the email address used to register. There will also be a QR code on the recipe page linking to a YouTube video, to see how the cooking is done by one of our lovely instructors. 
Link to register below. 
https://events.myacpl.org/events/feast-families-eating-affordably-and-sustainably-together-virtual
This event is limited to 15 participants, so register soon! Did we mention it is completely free? :-) 
Stay safe and choose to live healthy!