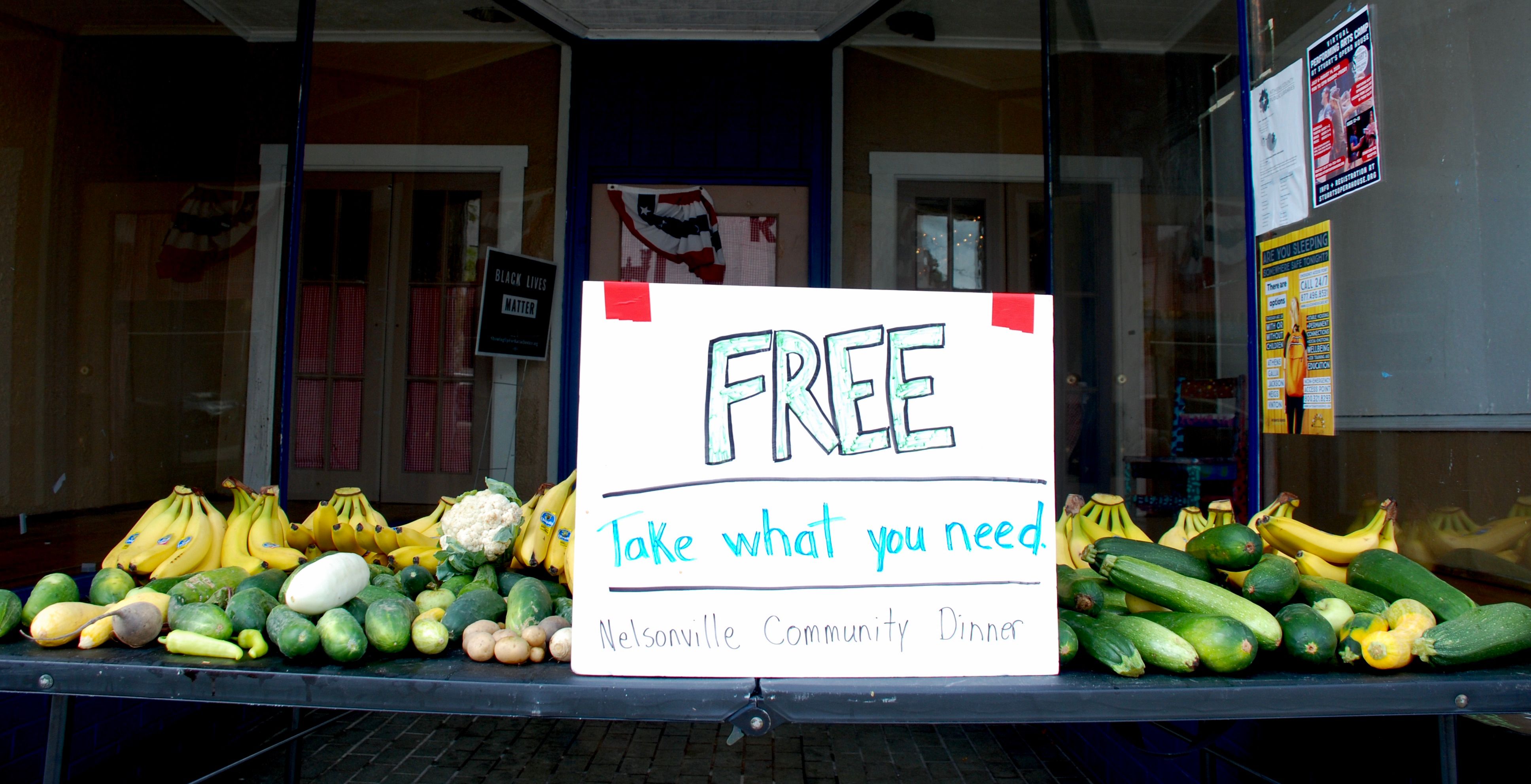 Dottie's Free Goods Stand in Nelsonville is bustling full of fresh fruits and vegetables!
It serves as an adaptation of the Nelsonville Thursday Night Community Dinners, which is a program that delivers healthy dinners to 300 families' doorsteps every Thursday Night.
The dinner deliveries were on a hiatus due to precautions with COVID-19.
We contributed the bananas this week, thanks to Kroger in Athens and funding from the Ohio CDC Association. In the past, we've contributed peaches and blueberries.
Not only is fresh and shelf-stable food available, but there have been contributions of clothing from Rocky Boots, as well as coloring books, bars of soap, and other household items.
Seeing Dottie's stand grow in contributions from week to week warms the heart, knowing that people around the county care about fighting food insecurity and touching lives on an individual level.
What would you want to contribute to Dottie's Free Goods Stand on the Nelsonville Historic Square? Let us know at info@livehealthyappalachia.org
Check out her Facebook page: https://www.facebook.com/NelsonvilleCommunityDinner