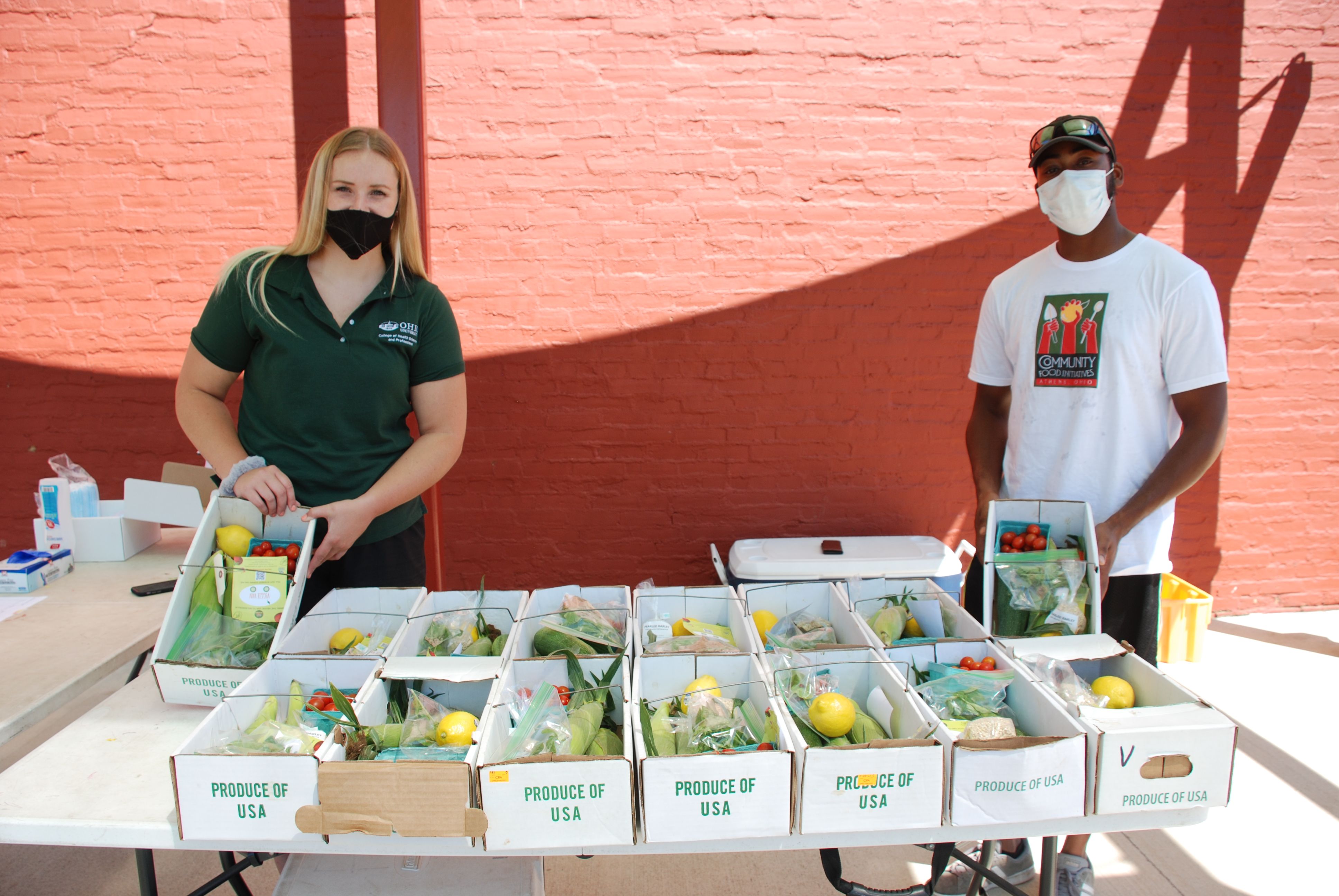 Our FEAST program has been held inside the Nelsonville Public Library for years, but this year, to adapt to the new normal with COVID-19, we adjusted and ultimately have increased our outreach, as a result!
Our first FEAST at Home event was a huge success, doubling our outreach in the community. 
Check out our live video from the event here on our YouTube Channel. 
On July 29, we provided both the recipe and all the ingredients necessary to prepare and cook the dish.
The recipe, Corn & Zucchini Barley Salad was developed by one of our own here at Live Healthy Appalachia, with a whole-food, plant-based lifestyle in mind.
The boxes of fresh, local produce were supplied by Community Food Initiatives and they also included a sachet of barley from Bulk Food Depot, as well as a lemon from our Athens Kroger.
We had these boxes available for pick-up outside the Nelsonville Public Library on July 29, the day of the event.
The recipe also contained a unique QR code which, when photographed with your smart phone, took you straight to the cooking instruction video.
Participants came and picked up the recipe and box of ingredients to take home to their families to prepare and enjoy. 
We are motivated by this successful adaptation to continue the FEAST at Home program later this year! Stay tuned for details!