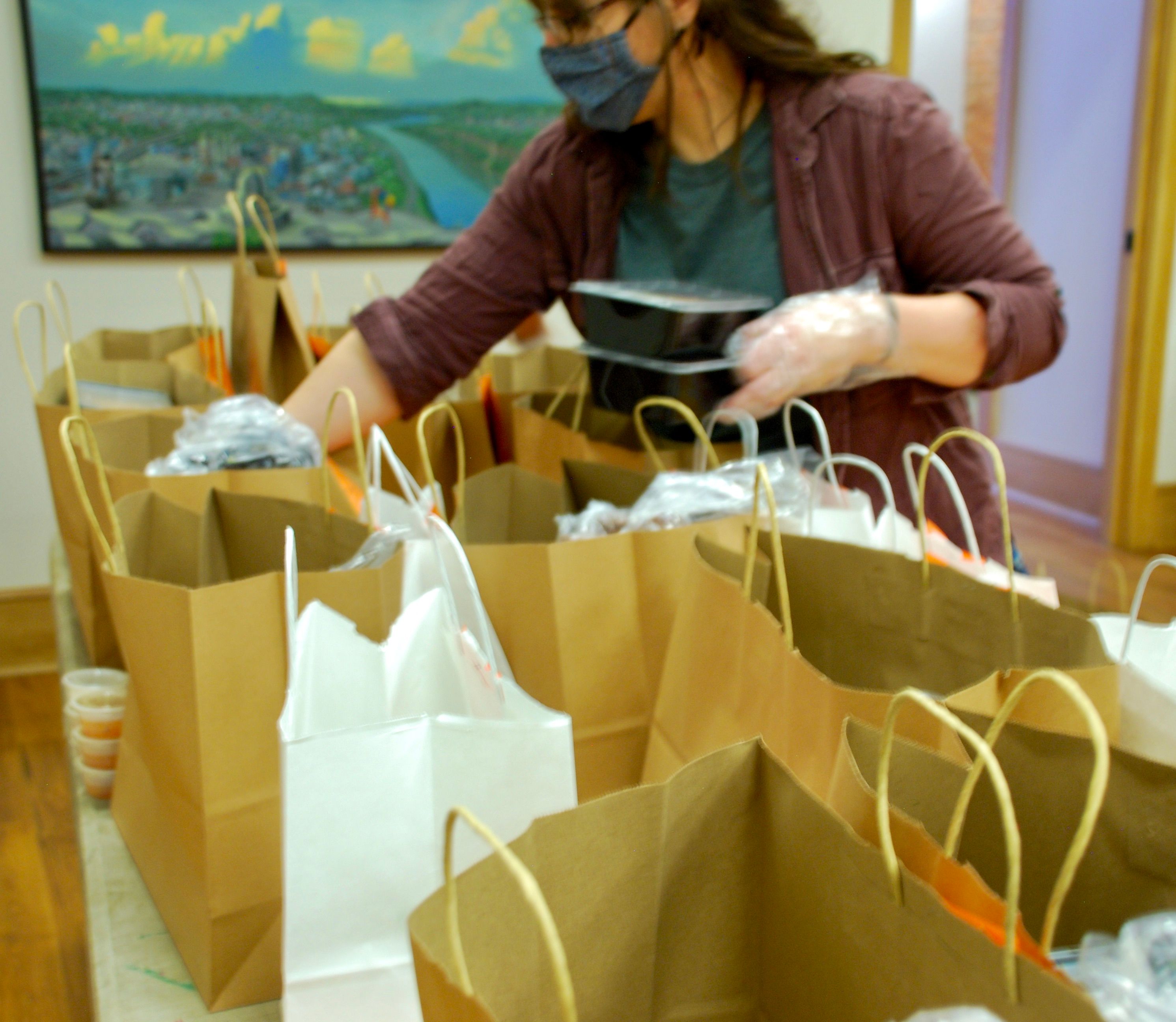 I've been volunteering at the Nelsonville Thursday Night Community Dinner and while I go in to it thinking "I gotta do X afterwards and Y after that and do I really have time for this?" I always walk out of there thinking "Wow, I feel great!" 
I'm not sure what that magic ingredient is that makes me feel so good while volunteering my time, but it might be just that: giving away what is most precious to us--time. 
While assembling the dinner boxes, I chat with the other volunteers, who change weekly. The leader of the Nelsonville Thursday Night Dinners, Dottie Fromal, has organized for a different local organization to come and help assemble the dinner boxes every week. That way, the time commitment is spread out among the community. 
Once the dinner boxes are assembled, the drivers start appearing at the front door. They typically come inside for a chat, help assemble a remaining dinner or two, and then cart their load of dinners outside and into the trunks of their cars and head off to the Nelsonville surrounds to deliver to participants' doorsteps. The drivers remain constant week-to-week and they know their routes by heart. 
Being a part of this well-oiled machine can be hectic and loud at times, but it is also always the most fun I have all week--and it's a great way to socialize safely, to boot! 
You don't have to volunteer at the same place I do to feel the same benefits. Find an organization near you that serves your community. The only downside is that you'll wish that you had started doing it earlier!