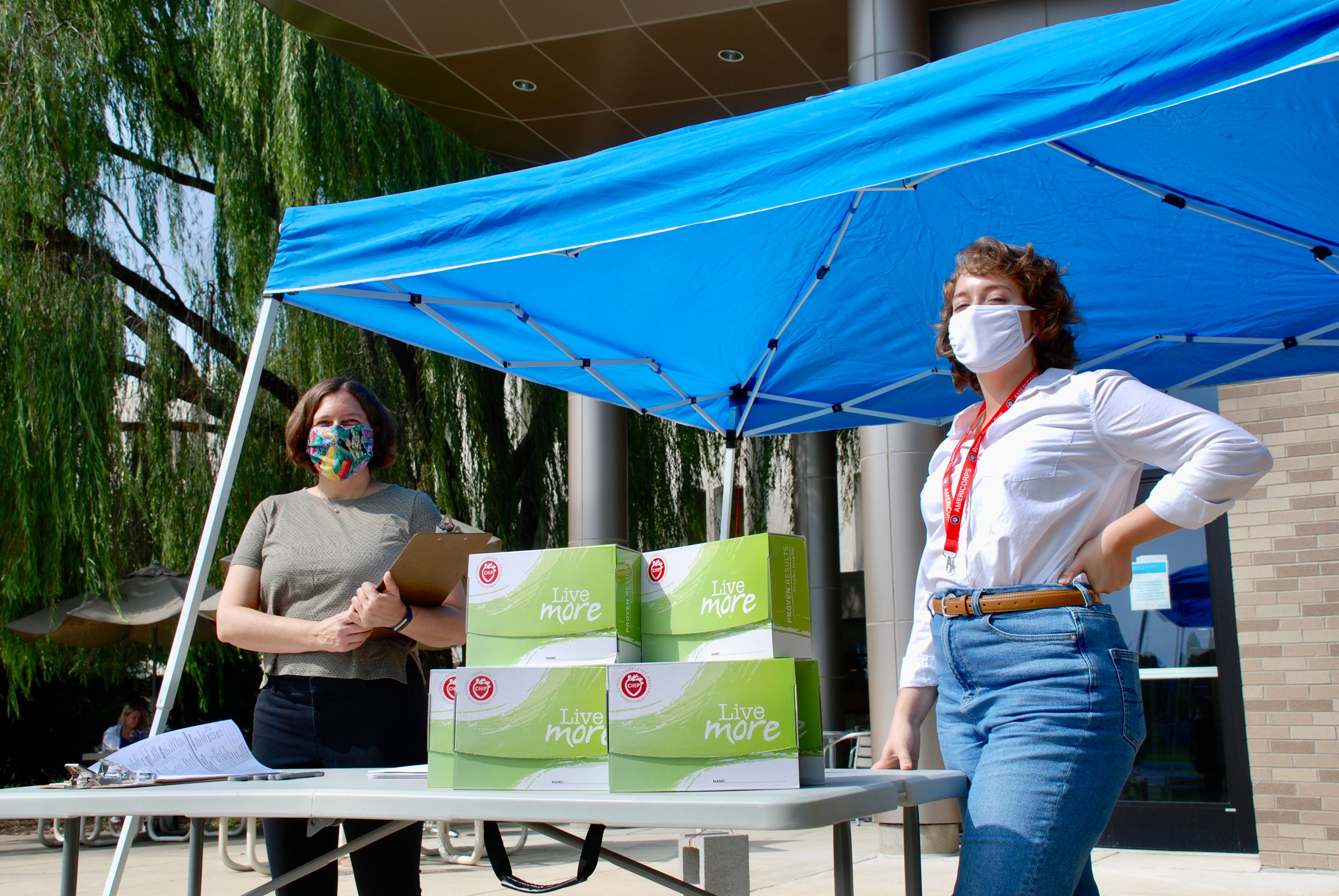 Our Selfcare for Caregivers lifestyle wellness course, aimed towards our essential healthcare workers (i.e. nurses, lab techs, doctors, aids, etc.) started on Sept. 16! 
Amy and Sydney are seen here, distributing the CHIP Kits, which contain the textbook and workbooks to accompany the online video lessons and online discussion meetings that comprise the course. 
Our goal for this course is to provide support to our brave and tireless healthcare workers, who have had a lot asked of them since March. Selfcare for Caregivers focuses on stress management techniques that are rooted in healthy eating and active living tactics. The techniques are based on decade of research and this course has been developed and perfected by the Lifestyle Medicine Institute. 
We are proud and excited to give back to those who have given so much for our community!