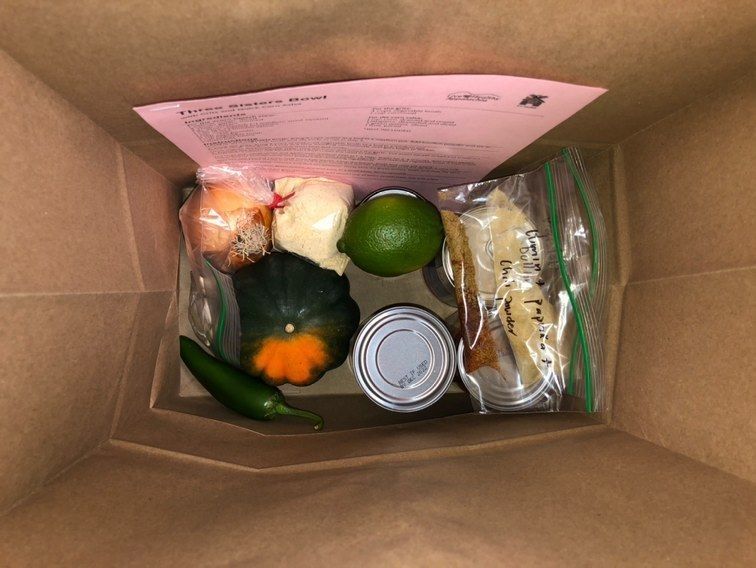 Live Healthy at Home is our newest program, beginning on January 26 and continuing for six weeks. It is a 6 session, free cooking class that allows you to explore new ingredients from the comfort of your own kitchen. Every Tuesday from 6pm-7pm, join your fellow participants in cooking the plant-based meal kit and discussing it the following week.
The three meal kits you will receive are:
Sweet Potato and Black Bean Tacos
Three Sister's Chili Bowl (i.e. corn, beans, squash)
Lemon Lentil Turnip Soup
These meal kits are sure to introduce you to new foods and spices and be fun to cook! Each Tuesday after the meal kits, you will hop on Zoom to talk about what you liked and what you didn't like about the meal. We are all ears and cannot wait for this class to start! Be sure to sign up here!