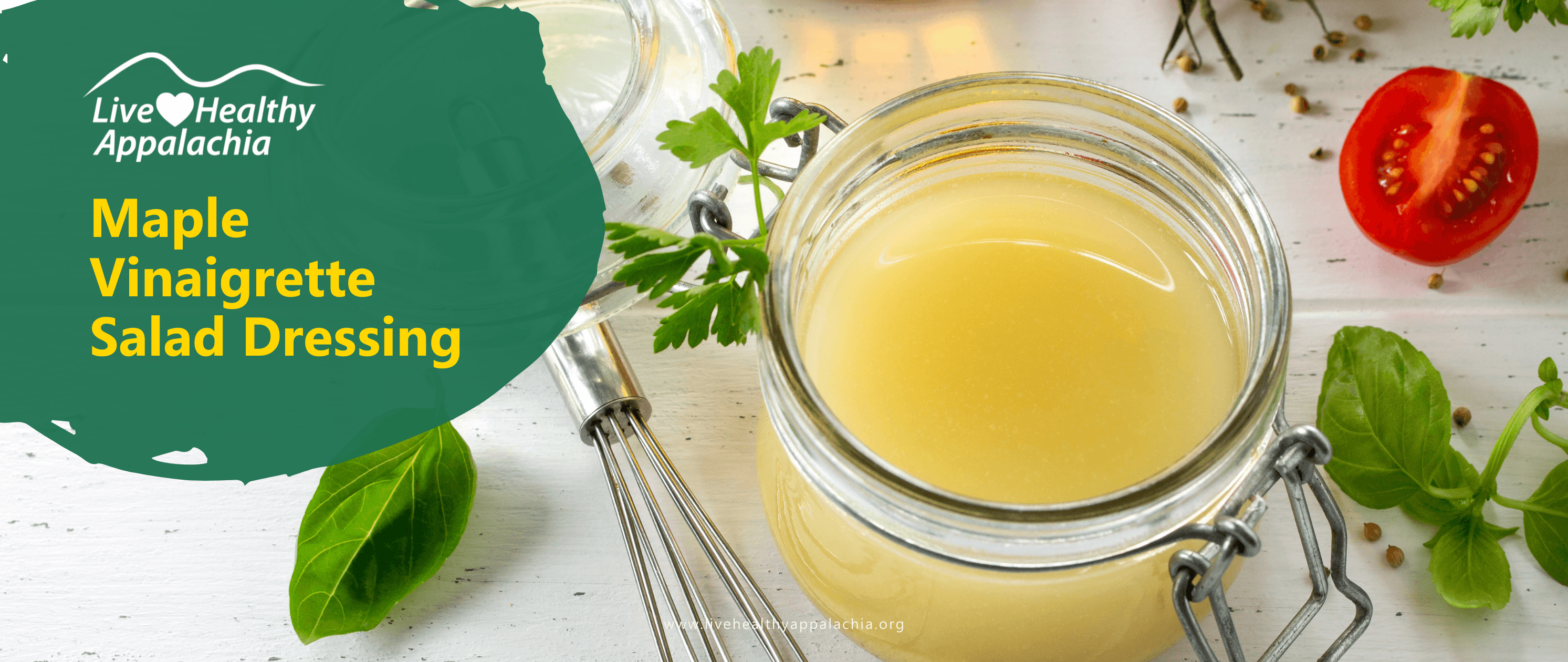 Many people find it easier to eat their greens in the summer, when they're craving something light, hydrating, and refreshing. But what about the cooler fall and winter months? How can you make a salad sound appealing when you're craving those rich, warm, hearty dishes? 
LHA has the answer: the secret's in the sauce. Literally. 
This rustic dressing, featured in our October Dinner Date Fundraiser, is sure to be a hit. Use this simple Maple Vinaigrette to bring an element of vibrant, comforting fall flavors to any seasonal salad. 
---
Ingredients:
1/4 cup extra virgin olive oil (or use water for oil free)
2.5 tbsp apple cider vinegar
2 tbsp maple syrup
1.5 tsp dijon mustard
pinch of salt & crack of fresh pepper
1/2 shallot, minced
---
Directions: 
Finely mince 1/2 shallot. 
Add extra virgin olive oil, apple cider vinegar, maple syrup, mustard, salt, and pepper into a mason jar.
Seal the mason jar and vigorously shake until emulsified. 
Remove lid and add minced shallots. Stir with a fork or whisk to combine.
Top your favorite salad or roasted veggies with this Fall-inspired dressing. Enjoy!
This dressing is best used within one week of making and should be stored in the refrigerator. For best results, let sit in room temperature at least 10 minutes before reusing.
---
Download our recipe card to share it with your friends and family on social media. Tag us on Instagram @LiveHealthyAppalachia to spread the word about whole food plant based living in your community!