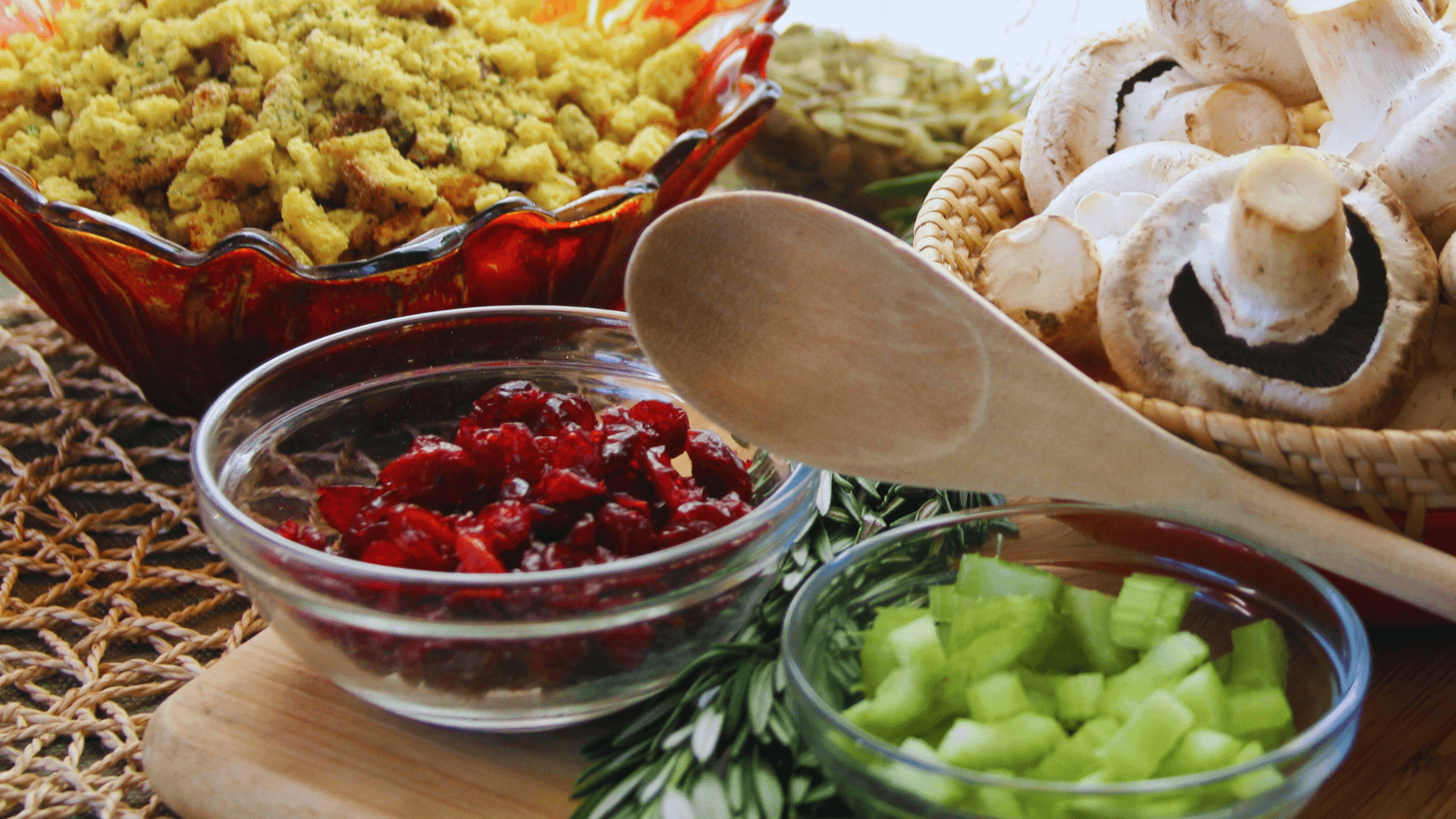 Are you ready for #PlantBasedThanksgiving? Looking for healthy dishes to include for this year's holiday season besides tofurkey? This year, decorate your dining table with tasty plant-based recipes that are sure to please. Here's a list of LHA's top five favorite fall recipes.
---
This stuffing from The Spruce Eats is the perfect alternative to traditional stuffing, with all of the iconic savory flavors and none of the animal products. The use of flax "egg" and the perfect amount of seasonings create a perfect texture and flavor that are sure to please even the most skeptical dinner guests. 
2.) Mouthwatering Mushroom Gravy
Did you know that mushrooms are a great source of vitamin D, antioxidants, and contain compounds that fight inflammation? This nutritious mushroom gravy from Plant Based on a Budget is creamy, rich in flavor, and all-around delicious. Plus, with a prep time of only 5 minutes, whipping up the perfect last-minute gravy is a breeze. 
The secret's in the sauce. An average can of store-bought cranberry sauce contains 22-24 grams of sugar per serving. Avoid excess added sugars by making this simple homemade cranberry sauce. This recipe from Running on Real Food contains only three ingredients and 7g of sugar per serving.
4.) Maple Roasted Sweet Potatoes and Brussels Sprouts
These maple roasted sweet potatoes and brussels sprouts from Well Vegan are absolutely scrumptious. The brussels sprouts and sweet potatoes in this superfood combo are packed with vitamins, nutrients, and fibers that promote gut health, immune wellness, and more. The addition of walnuts also adds a satisfying crunch to every bite. 
Pro Tip: Use veggie broth instead of oil when cooking/sauteeing to reduce fat content and total calories (1 tbsp oil has over 100 calories)
Let's be real, a Thanksgiving feast is obsolete without a hearty dish like this stuffed butternut squash. Watch LHA's recipe video for this mouthwatering main course, featured in our Live Healthy At Home meal kit.