Be your own best medicine!
If being stuck inside your home has caused you to eat more and move your body less, we have the perfect solution. We've taken our most popular adult lifestyle class online!
Virtual CHIP will provide you with the motivation and accountability to get back on track. From the comfort of your own home, you'll learn how to eat more nourishing whole, plant-based foods, creative ways to move your body more, and helpful ways to manage your stress and become more emotionally resilient.
The Spring 2021 CHIP class if full. If there is enough interest we will we will offer a summer cohort that will begin at the end of May. Please complete this form to be added to the waiting list.  We will contact you by e-mail as new classes are scheduled.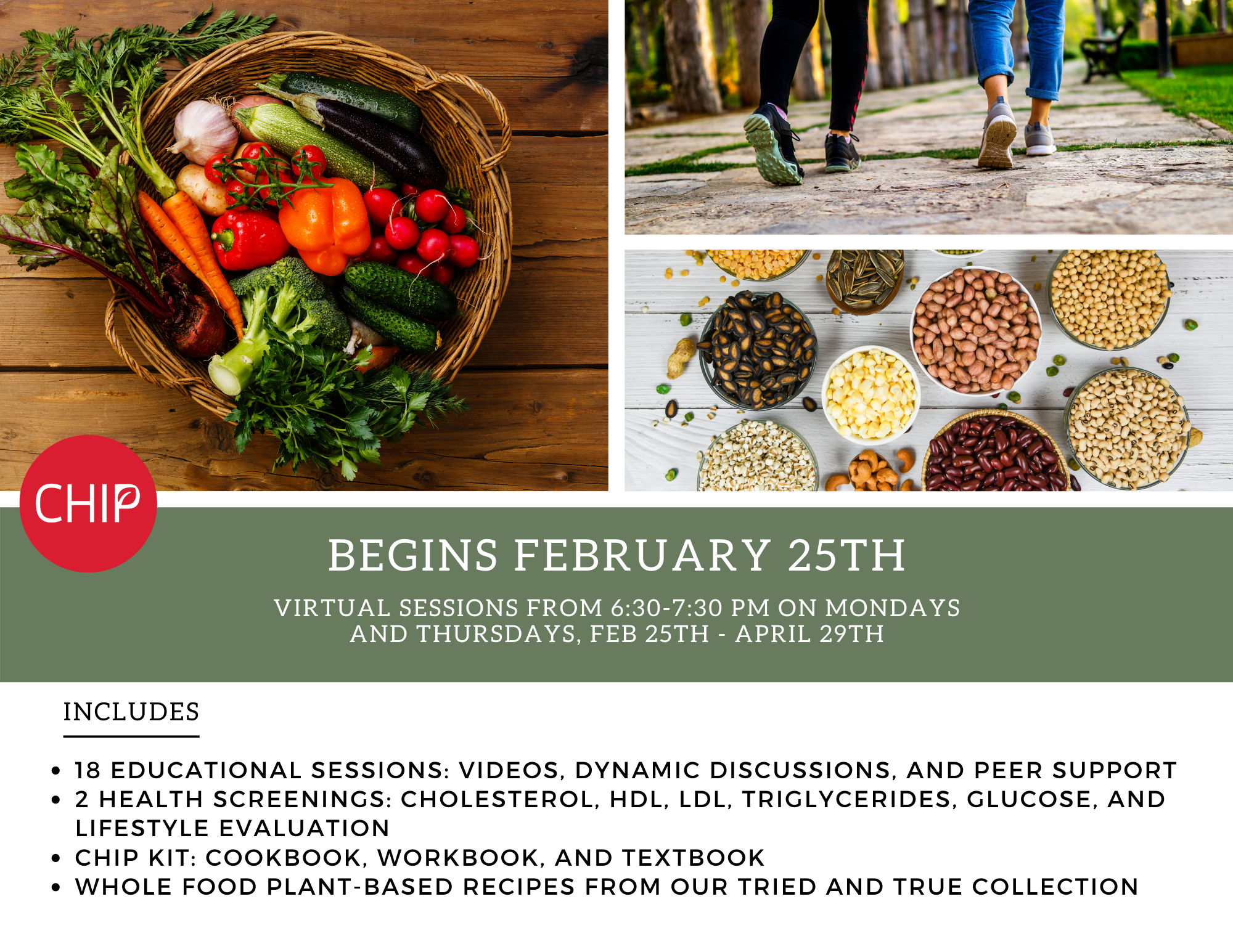 ---
Questions? Please contact Amy Lipka, 740-856-6100 or amy@livehealthyappalachia.org.