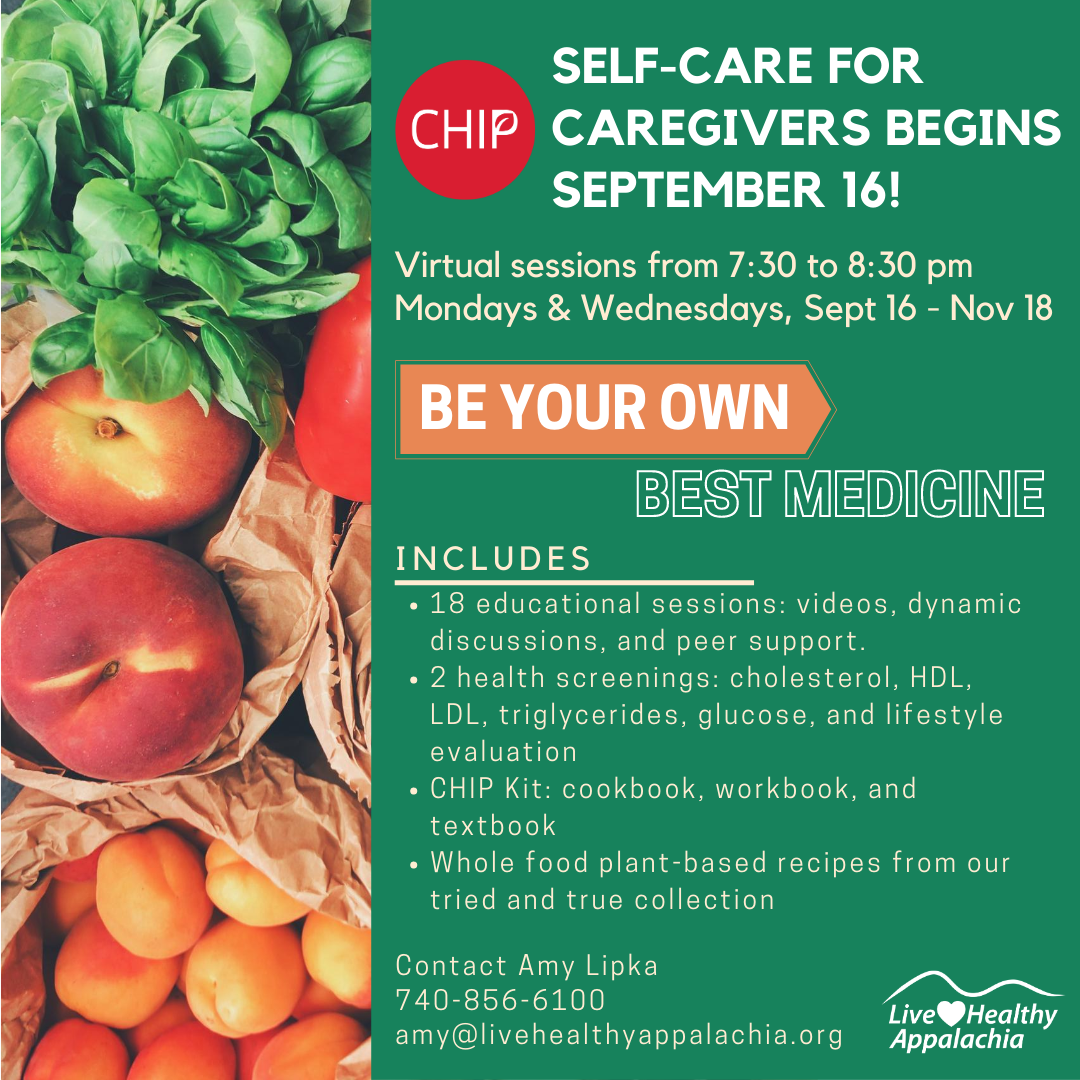 COVID-19 has impacted the physical and mental health of caregivers and health care workers on the frontlines of the pandemic. With support from the Athens County Foundation and the OhioHealth Foundation, we have scholarships available to Athens County healthcare workers for the upcoming "Self-care for Caregivers" virtual CHIP cohort.
Be your own best medicine!
If you are looking for motivation and accountability from the comfort of your own home, this opportunity is for you! You'll learn how to eat more nourishing whole foods, creative ways to move your body more, and helpful ways to manage your stress and become more emotionally resilient.
Ready to get started?
We still have a few spots open for this program! If you are interested in joining the program, contact Amy Lipka, amy@livehealthyappalachia.org or 740-856-6100, for further details on how to enroll.
---