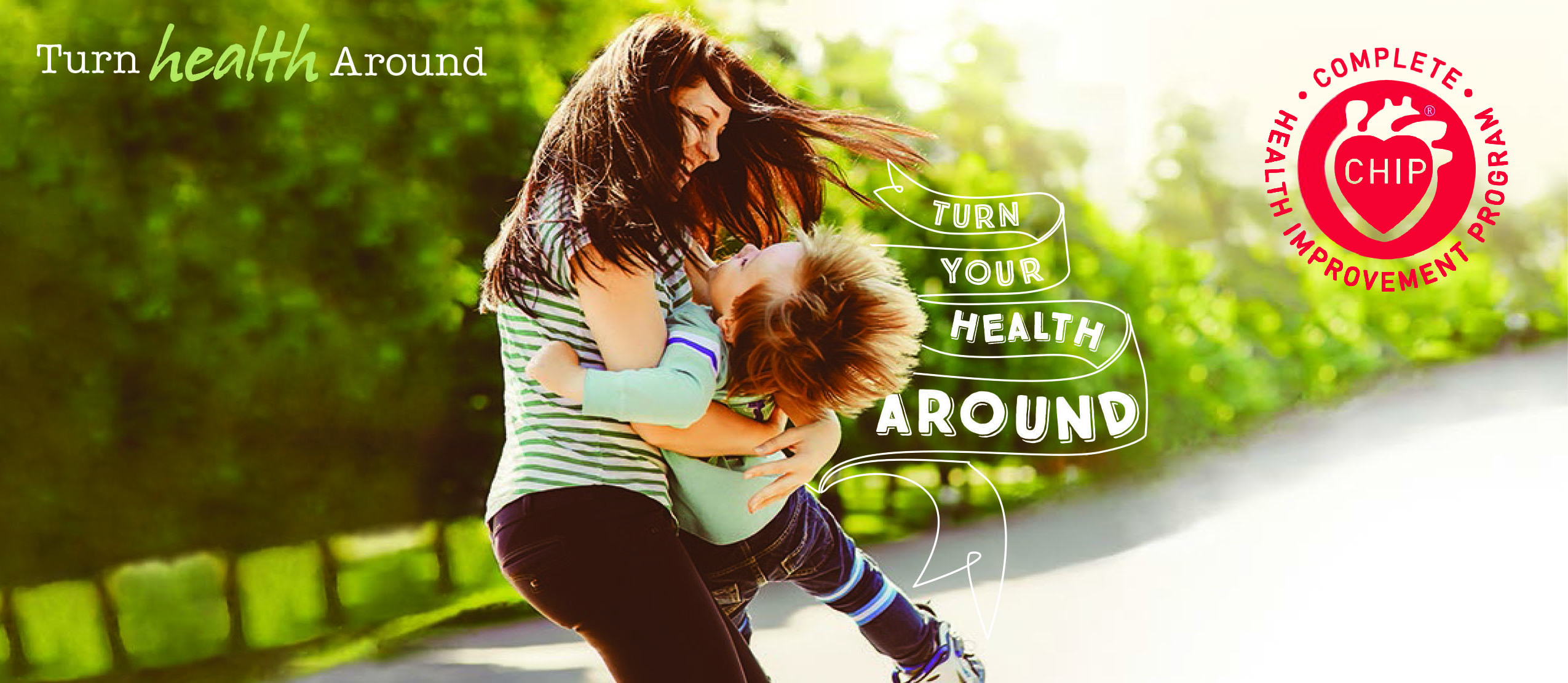 Be your own best medicine!
Nearly 800 people in Southeast Ohio have already benefited from Live Healthy Appalachia's local Complete Health Improvement Program (CHIP). You could be next!
Many health and weight-loss programs provide information in the hope that you change your habits. CHIP will help you make long-lasting lifestyle changes by addressing the causes of chronic disease and teaching you to use lifestyle as your best medicine.
Whether you want to make gradual changes or are ready to make a leap toward better health, CHIP will provide you with the research, recipes, and support that you need to succeed.
Each CHIP class offered by Live Healthy Appalachia includes:
- 18 educational sessions: videos, dynamic discussions, food samples, and peer support
- 2 health screenings: cholesterol, HDL, LDL, triglycerides, glucose, and lifestyle evaluation
- CHIP Kit: cookbook, workbook, and textbook
- Whole food plant-based food samples from our collection of tried and true recipes
The next CHIP cohort begins February 13th!
Class sessions will be held on the campus of Ohio University
Tuesdays & Thursdays
5:15 - 6:15 pm
February 13th - April 23rd (no class March 9th - 13th)
Those who are interested in participating in the program should plan to attend one of our upcoming Info Sessions where you can register for an upcoming class, meet our local CHIP facilitators and alumni who will be on hand to share their stories about how CHIP has changed their lives. 
Info Sessions are scheduled for:

Tuesday, January 28th
Human Resources and Training Center, Rm 141/145
5:15 - 6:15 pm
---
Thursday, January 30th
Baker University Center, Rm 341
12 - 1 pm
---
Tuesday, February 4th
Human Resources and Training Center, Rm 141/145
5:15 - 6:15 pm
---
If you are interested in participating in an upcoming CHIP class in Athens but are unable to attend one of the scheduled Info Sessions, please call or e-mail Amy to schedule an individual Info Session, 740-856-6100 or amy@livehealthyappalachia.org