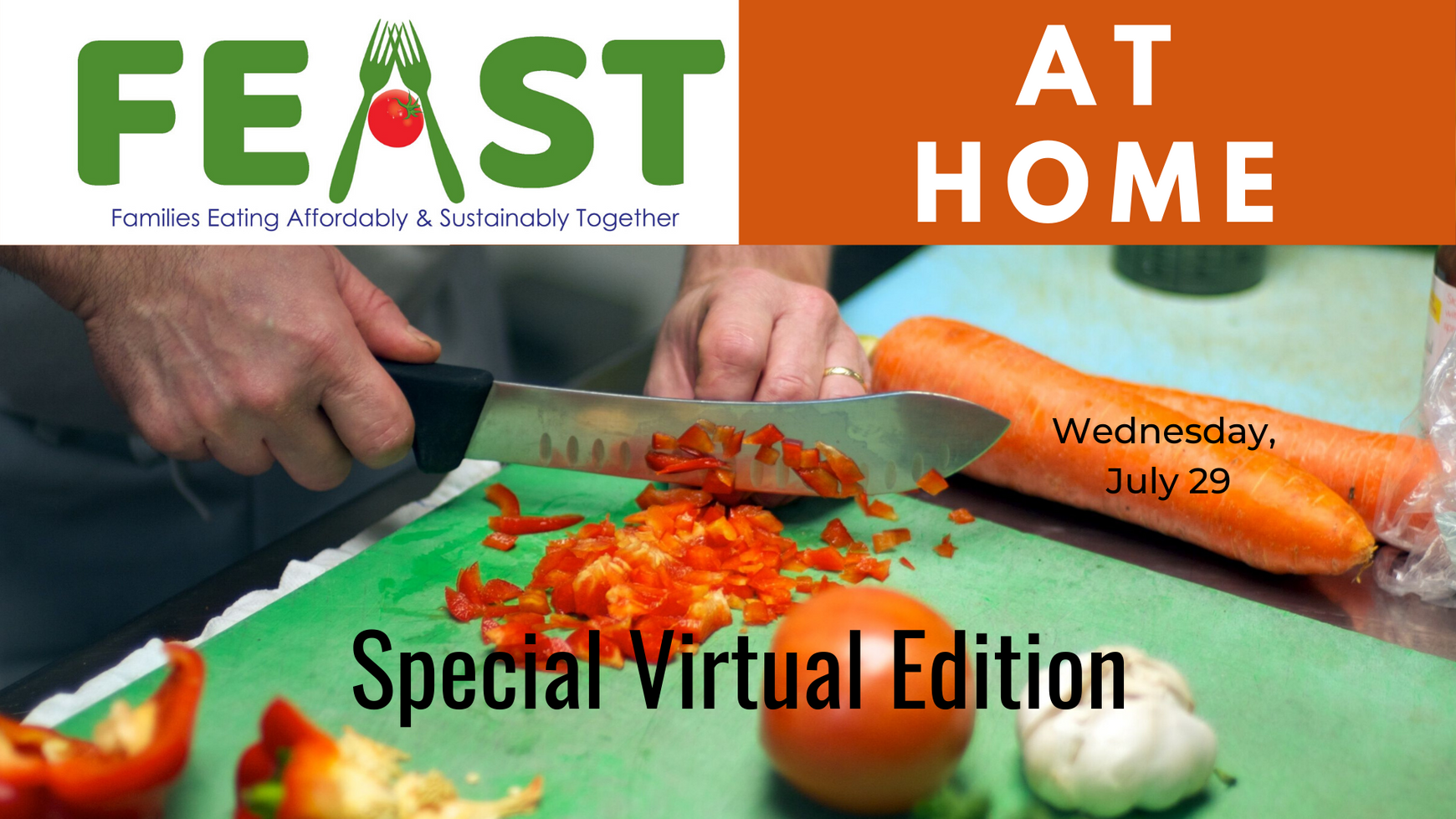 FEAST is a project of the Hunger Prevention Coalition (HPC) and is presented by Community Food Initiatives, Live Healthy Appalachia, and OSU Extension Snap-Ed, with support from HPC members, Athens County Public Libraries, Integrated Services, Ohio State Alumni of Athens County, and others.
---
We have adapted our FEAST program to become an at-home cooking event, in light of COVID-19.
Once you register for the event on the Athens County Public Library website, you can pick up a box of fresh, local ingredients from outside the Nelsonville Public Library branch on the day of the event. We will have staff members on the outdoor stage, ready to help you with the box and answer any questions you may have.  
When you pick up the box of ingredients, you will also be given a recipe sheet with a QR code. Scanning the QR code automatically takes you to the YouTube video with our intern, Erin, who will show you exactly how to prepare the recipe. 
From there, you can prepare and enjoy the meal with your family and loved ones. 
Don't forget to post a picture of your delicious creations to social media and tag Live Healthy Appalachia in your post!
---
From Our First FEAST at Home Event, July 29, 2020
---