Live Healthy Appalachia is excited to be a part of FEAST, an initiative led by the Hunger Prevention Coalition in partnership with the Athens County Public Libraries, Community Food Initiatives, and OSU Extension SNAP Ed.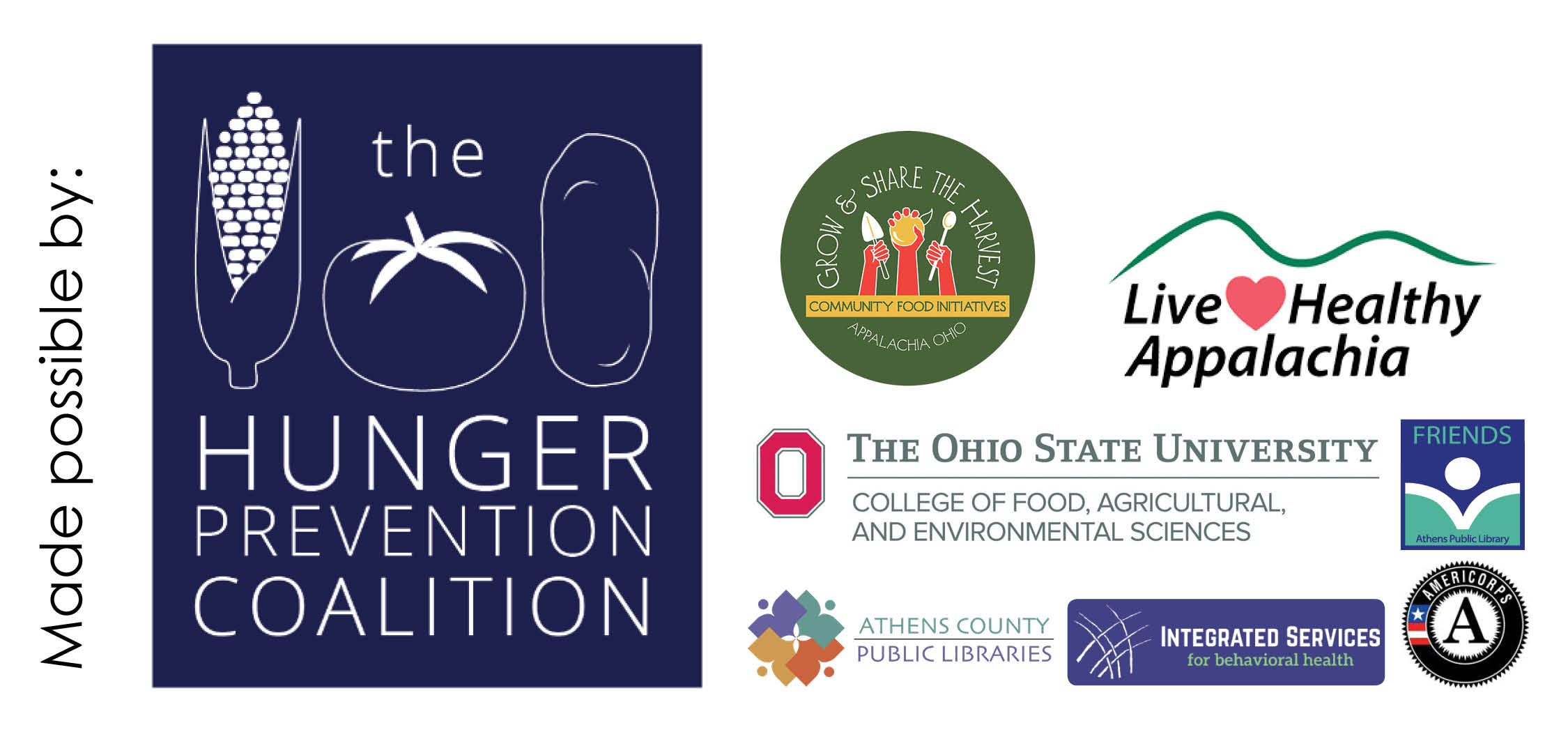 Live Healthy Appalachia will host the following:

"Heart Healthy Mix and Match Meals" Tuesday, February 12
"St. Patrick's Healthy Celebration" Tuesday, March 12
Visit MyACPL.org/FEAST/ to view the list of all 18 workshops!

Registration for all events is strongly encouraged at MyACPL.org/FEAST/  
Contact us at (740) 856-6100 for more information.