Giving Kids the Opportunity to Fall in Love with Healthy Foods
Kids are far more likely to enjoy healthy, whole foods as adults if they are able to try them as a child. Live Healthy Kids gives them this opportunity.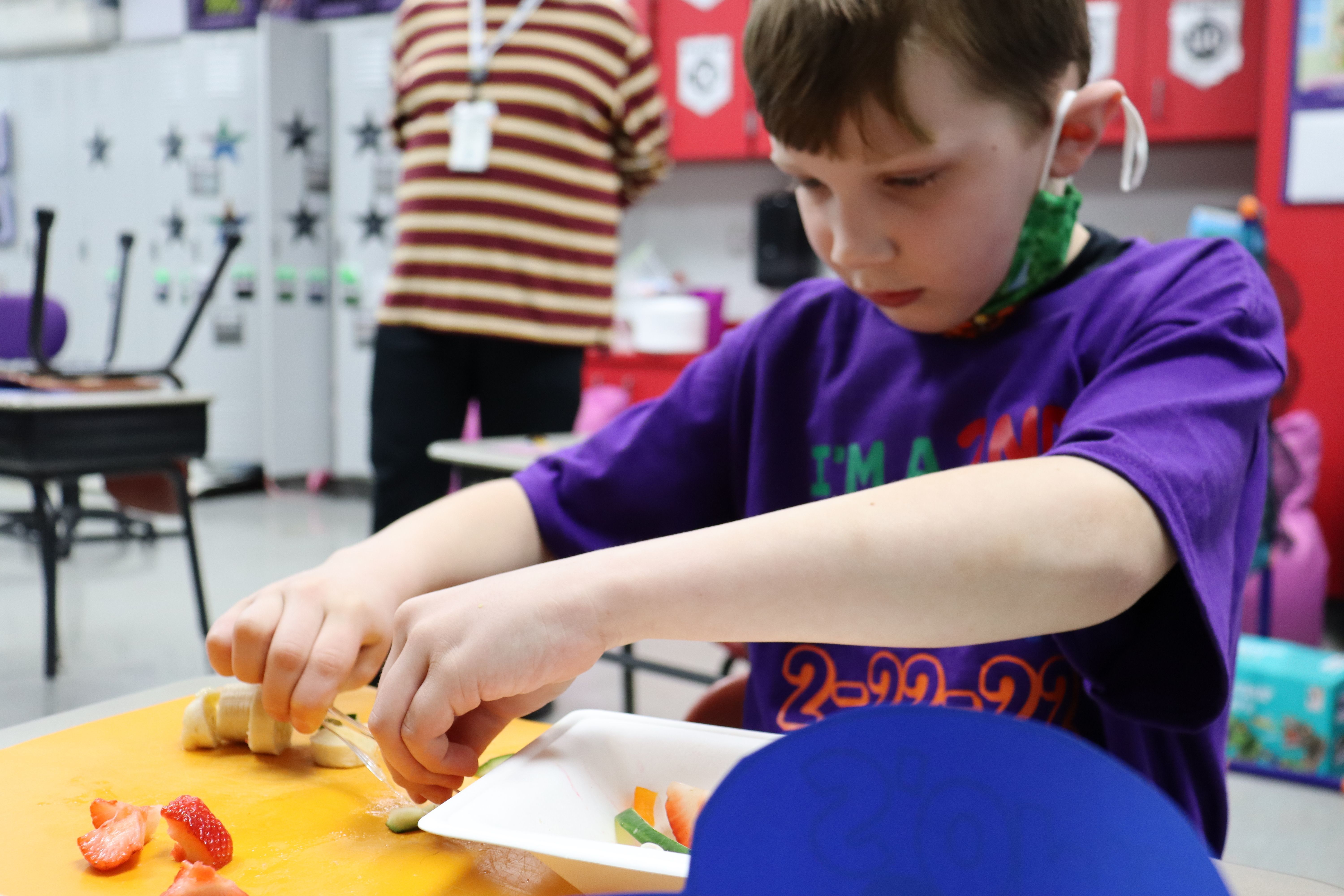 What is Live Healthy Kids?
Live Healthy Kids is a twenty-two week, hands-on cooking, nutrition, and physical activity program created by Live Healthy Appalachia and taught in numerous classrooms throughout Southeast Ohio.
With our curriculum, we:
familiarize students with new foods, particularly fruits, vegetables, whole grains, and legumes;
improve students' ability and willingness to make healthy food choices through better knowledge of nutrition;
encourage students to increase daily physical activity.
Together, we are helping kids eat better and live healthier!
Testimonials
What Southeast Ohio parents are saying:
"My kid wants to try more healthy things, so I buy healthier things."
"We are looking for even better food options or in some cases celebrating that we are already using the best option."
"He thinks it's much cooler now to eat healthy. It's more socially acceptable-THANK YOU FOR THAT!"
What teachers are saying:
"The children get to try foods that they otherwise may never taste. Most of the time they discover that they like these new foods.  I really like the geography & cultural lessons that they receive. The children love this program! Thank you!"
"I think this program encourages students to try new foods. They seemed more likely to try more fruits and vegetables, as well as talk with their parents about the recipes they had been trying at school."
"I believe they have a big impact on what the kids learn about new foods and their behavior."
Interested in Learning More?
Call 740-856-6100 or contact us to learn how to bring LHK to your school!
Current Programs
Live Healthy Kids is currently implemented in the following school districts:
West Elementary (Athens City Schools)
Morrison-Gordon Elementary (Athens City Schools)
The Plains Elementary (Athens City Schools)
Nelsonville-York Elementary (Nelsonville-York Local Schools)
Alexander Elementary (Alexander Local Schools)
Coolville Elementary (Federal Hocking Local Schools)
Amesville Elementary (Federal Hocking Local Schools)
Trimble Elementary (Trimble Local Schools)
 
Live Healthy Kids In Action